Last weekend I got a chance to attend a VIP event at the
AT&T
Flagship store on Michigan Avenue
is Chicago. Not only was I surrounded by a bunch of super cool technology and awesome people, I also got a chance to learn about some neat app's to help me live a healthier lifestyle.
First off, I met
Allie LeFevere
, a healthy living expert and nutrition coach. Aside from being super sweet and a nice person, she also gave me some tips on a few app's I could use to live a healthier day-to-day life.
Fooducate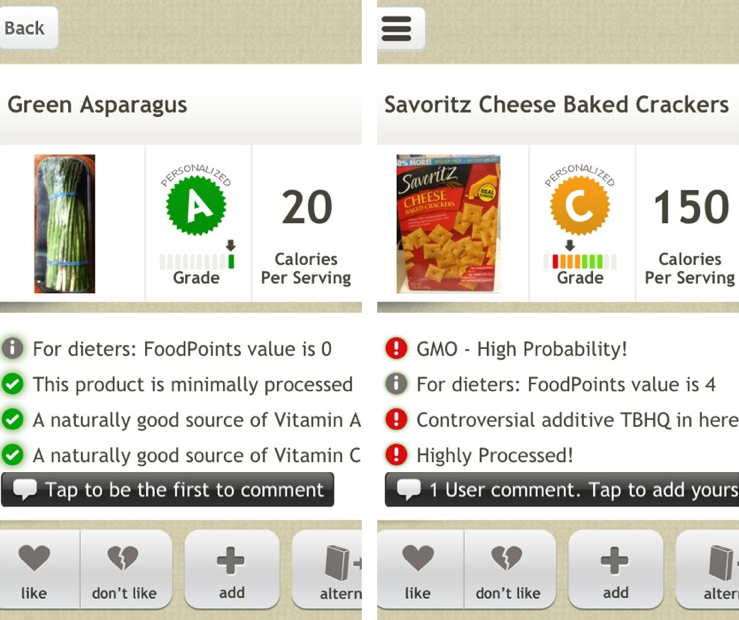 Fooducate
is a great app to help you decide at the grocery store which of each product is the best choice. I love how I can pre-set the location of the grocery stores I frequently shop at and when I am there, the app will "remind me to make healthy choices". It's like having a little
Healthy Living Guardian Angel
on your shoulder nudging you in the right direction! I enter in what I have eaten and it will tell me how many calories per serving and give it a Grade. For example, I ate 2 servings of asparagus for lunch, as you can see in the graphic above.
It will also give me alternatives for the food I eat and allow me to add it to my grocery list directly from this page. After scanning a few of the kids snacks in our cabinets, I am starting to rethink my entire shopping process. Yikes!
My Fitness Pal
My Fitness Pal is an app that will track the food you eat and your daily exercise and give you a clear visual of how your food and activity work together based on your current and goal weight. Since I am pretty happy with my weight, I just entered in the info to "maintain" my weight. It is surprising though to see just how many calories are in certain foods.
We also learned about a Chicago-based restaurant
Quay
while at the event. Executive Chef Dan Marquis and Quay pride themselves on being a seed-to-plate establishment. Many in-season items come from Chef Marquis' personal farm and is harvested less than 24 hours prior to reaching your plate.
Open Table and Uber are two more apps we learned about and would certainly help you enjoy an evening at Quay, or any restaurant for that matter.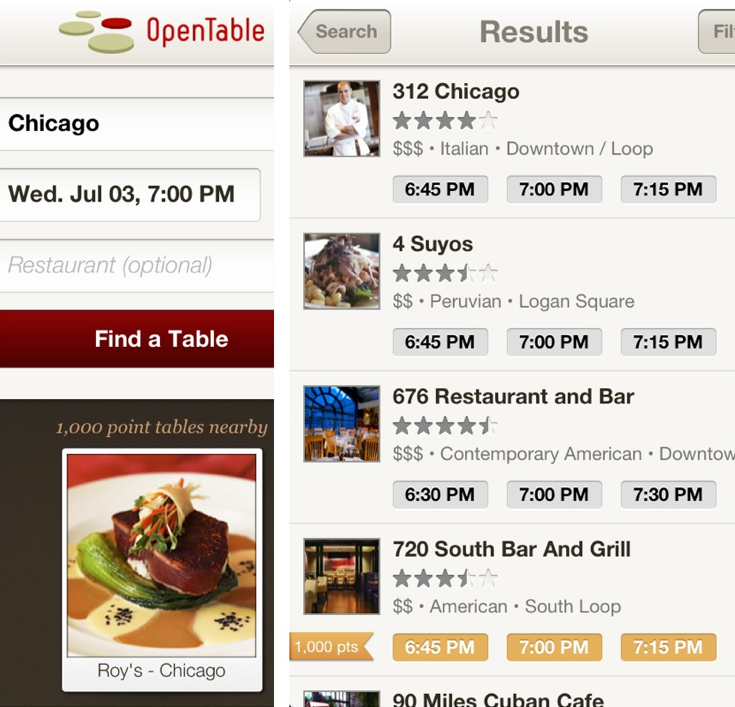 Have you ever wanted to make a reservation at a restaurant for a special occasion and are just not sure WHICH restaurant you're looking for? With
Open Table
you are able to search by your current location or a major city and its suburbs, as well as allow you to enter date/time/number in your party. You can even look for a specific restaurant in the event you know exactly where you want to go. You can also filter by cuisine, neighborhood, price and more. For each reservation you earn points that can be redeemed for reward checks that can be used at any Open Table restaurant.
Uber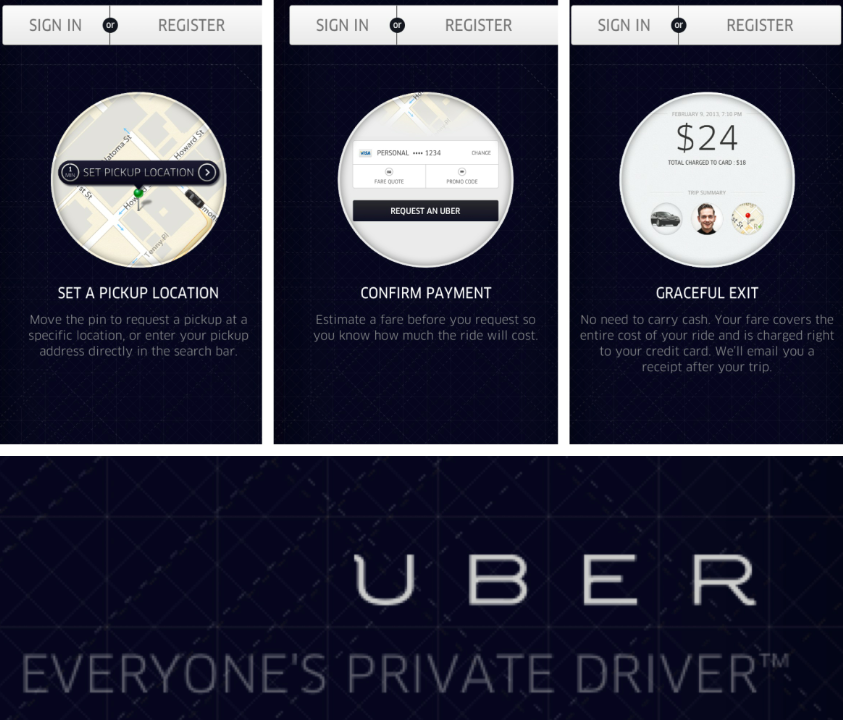 Uber
lets you search for, reserve, and pay ahead of time for any driving service. You can set up a cab to come and pick you up immediately or a limo to pick you up for a night out on the town. With this service you don't event have to worry about gratuity! It is already added into the charges you pay prior to the service picking you up. The only additional fee you pay is a $1.25 book fee.
*I was invited as a social media member and VIP to this event. I was compensated via AT&T products for my participation and sharing the event with you*