Please tell me that I am not the only Mom who seems to have the messiest, grossest, most cluttered car ever....at all times. Even if I just cleaned it a few hours prior? I seem to constantly find crumbled up food, half-eaten suckers and sticky fingerprints covering car seats, doors, and windows. Yuck. Thanks goodness for products like Wet Ones. I keep a pack in my car for "Sticky Situations" just like these.
Wet Ones wants to hear from you! Go to their
contest page
and tell us all about a Sticky Situation you've been in lately, as well as your tried and true tips on how to deal with them. By sharing your stories and tips you will be entered in to win an iPad mini or Six Flags tickets for your family.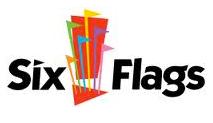 I just entered, and you should too. It just takes a minute and you never know, you just might WIN!
disclosure:
"I participated in a campaign on behalf of
Mom Central Consulting for Wet Ones.
I received a promotional item to
thank me for participating."