I'm SO excited. Like REALLY excited. Probably more excited than I should be.
Valentine's Day is in almost 2 weeks and so is my 4 year old son's very first Valentine's Day preschool party. And you know what that means, right? He gets to hand out valentines to all his little classmates (and girlfriends.....yes, he has more than one! heehee).
I have seriously dreamed of this day. Watching him pick out his valentines. Stuffing them in tiny little envelopes. Hand writing all his little friends names on each one. Sticking stickers and decorations, or maybe even a cute little lollipop to each one. These are the moments a Mom watches and stores in her heart for the rest of her life. I'm SO excited.
But to add to the excitement, I also have been given the chance to allow Jonah to pick out his cards from the huge array of
valentines day classroom cards from Tiny Prints
. We have always loved Tiny Prints for their Holiday and Birthday cards, so I am happy to add more favorites to my list with them.
I had Jonah browse through and he picked out a few he loved (gonna be hard to narrow down to just one!).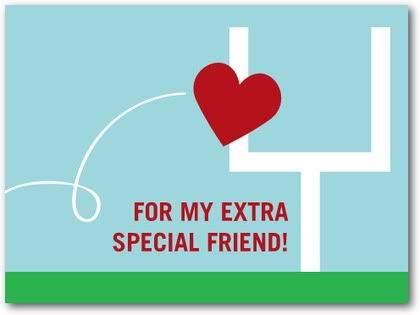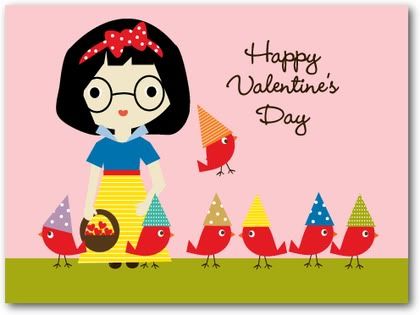 Jonah had a lot of fun picking out his cards! He was concerned about the girls not liking the rocket ships and footballs, so he picked out some cute girly cards too. I think these are the times he is happy he has a little sister who has taught him about princesses and all things pink!
And of course, this sweet day isn't just for kids, you can find amazing
Valentine Cards
for your grown up sweetheart from Tiny Prints too. I'm thinking about browsing through and finding the perfect one for my hubby before I submit our final order. Here's a quick few that caught my eye....
This day isn't a Hallmark holiday,
Valentines Day Greeting Cards
are enjoyed by everyone! Young and old, male or female, grandma's or grandpa's.....everyone deserves a Valentine! And Tiny Prints is the place to go to find them!
WANT IT?
Tiny Prints
is currently offering 20% off any order (or 25% off any order of $125 or more) with code "tp25, but that code ends TOMORROW (1/31), so get ordering now! They are also offering FREE SHIPPING, with code FREESHIP12, so don't miss out on that one either! But the big V-day is only two weeks away, so hurry and get your order in! If you are in need, RUSH shipping is available as well!
Learn more and follow:
Tiny Prints on Twitter
Tiny Prints on Facebook
Tiny Prints on Pinterest